Category:
Motion Graphics
2
The people from Motion Array contacted me for an interview. The result can be read at https://motionarray.com/blog/interview-with-jarle-leirpoll.
23
I've kind of gotten tired of explaining to everyone that complains about Premiere Pro not having Motion Blur that Premiere actually does have native Motion Blur. You just need to make two settings in the Transform effect, and you...
35
Using the techniques in this video tutorial you'll be able to control any keyframable parameter in After Effects from the Effect Controls panel inside of Premiere. Learn how to create extremely user-friendly After Effects...
88
Here you can download the «Handheld Camera» presets I made for the movie Deadpool. These are real camera shake presets, made from actual shots with a real camera – not some digitally created wiggle....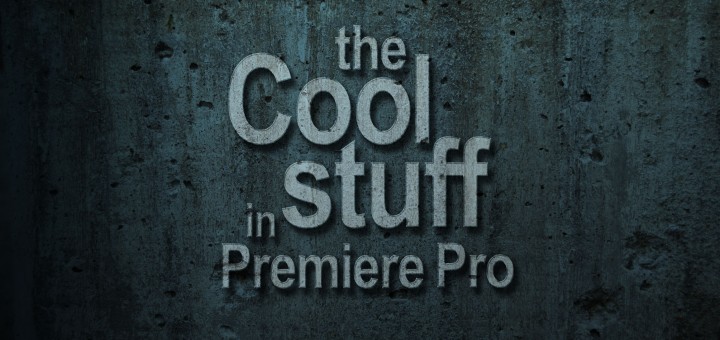 49
The Cool Stuff in Premiere Pro is now available as downloadable e-book (watermarked PDF). It covers advanced editing techniques in Premiere Pro, and goes into much greater detail than any existing book on Premiere. This...
19
Here are two simple Camera Point-of-View templates. Both of them free! Use the DSLR one (made by me) to simulate the viewfinder of a DSLR camera. Use the other one (generously contributed by Immanuel Heims) to simulate a Video Camera viewfinder.